I Heart Characters! is a weekly meme hosted by Dani @ Perspective of a Writer to showcase our book blogger love for characters! I post my characters on Thursdays but feel free to post on whatever day suits you, about characters from whatever media you love (books, movies, K-dramas, television, manga, anime, webtoons, whatever!) and link up on the prompt post. ♡
This weeks theme is:
Man I'd play hooky with
(What kind of hooky? you decide… as long as they're the one you'd flout responsibilities to hang out with!)
First of all Dani how dare you choose such a difficult subject, how am I supposed to possibly choose 😂🙃?

Okay, I couldn't choose that's why I've gone with more than one. Plus it doesn't necessarily say I can only play hooky once 😉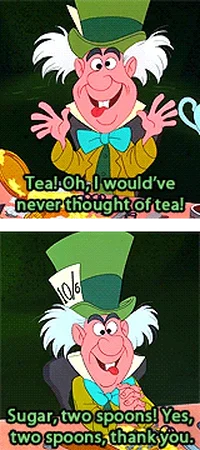 So my first choice is the Mad Hatter because like my mam always says "You don't have to be mad but it helps."

I think me and The Mad Hatter would get on quite well and well I'd definitely want to skip work if it meant going to a tea party and having an unbirthday cake. Plus being a tea connoisseur (well at least that's what I think) like The Mad Hatter I won't need to chastise him for getting tea wrong (Tea bag, hot water, then milk people), not quite sure I'd be too keen on having my tea poured onto a waffle though. Soggy waffles aren't great and it's a waste of tea if you ask me.

In addition, there is always minuscule chance that The Mad Hatter I could have the tea party with is this guy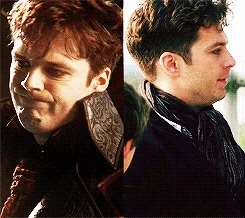 FAO Dani, if you do another free week or redo I'll be coming back to this prompt.