I Heart Characters! is a weekly meme hosted by Dani @ Perspective of a Writer to showcase our book blogger love for characters! I post my characters on Thursdays but feel free to post on whatever day suits you, about characters from whatever media you love (books, movies, K-dramas, television, manga, anime, webtoons, whatever!) and link up on the prompt post. ♡
This weeks theme is:
A Grief Filled Girl
(Women are always the one left holding everything together! Choose a character who has had their fill of pain, loss or struggle. Tell us why they moved you)
This is one I had difficulty narrowing down because I find that although a girl may be filled with grief it doesn't mean that she has to let it completely consume her (Like Bella from Twilight)

My first thought was Katniss but for me, she's too obvious, then there was Aelin (from TOG) followed by Ginny (from Harry Potter)

After much toing and froing, I settled on Serena Smith from A Kingdom of Exiles.

Now I don't know of many people who have read a Kingdom of Exiles but I do believe that Serena fits the bill.
Serena is someone who lost their mother at a very early age and is brought up by her father and evil stepmother. Actually, I don't even think the word evil fits the bill for her. She's truly disgusting to a point where she tries to have Serena raped by her father apprentice.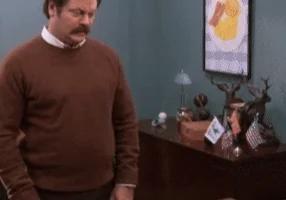 Just that paragraph alone I feel completes the prompt today but that's only the first few chapters. She is found guilty of colluding with the Fae, sent to trial and put in a cage to nearly getting raped again.

However, throughout the shit that the humans in her village puts her through she gets through it and becomes a better person for it once she crosses into the land of the Fae.

Nothing for Serena ever seems easy except making friends with Fae and those who were born with magic.

To me, although she is a girl who is filled to the brim with grief she doesn't let it consume her but she makes it work in her favour in a way which I think is the best thing anyone can do. It's really a lesson I should learn myself because as the saying goes:
And now I'll have that son stuck in my head for the rest of the day