I Heart Characters! is a weekly meme hosted by Dani @ Perspective of a Writer to showcase our book blogger love for characters! I post my characters on Thursdays but feel free to post on whatever day suits you, about characters from whatever media you love (books, movies, K-dramas, television, manga, anime, webtoons, whatever!) and link up on the prompt post. ♡
This weeks theme is:
June 13th 2019 – More Than a Father 
(In tribute to Father's day, a character that is a mentor to a younger person. It could be an uncle, a boss, a friend, but they supply mental support to another character.)
So before I start I'm going to cover myself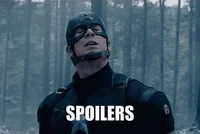 There are Marvel spoilers under the cut. I do not want to be responsible for these spoilers so you have been warned. If you carry on reading I will not be held responsible. 
Tony Stark may never have seen himself as a father figure due to not really having one of his own. Howard Stark wasn't exactly going to win the father of the year award but there was one thing Tony wasn't and that was Howard. 
Then Tony met Peter Parker
I honestly don't think Tony expected to feel anything towards the kid but Peter chipped away at that shell that Harley from Iron Man 3 had made a start on. 
I think with both of these boys Tony saw himself in them and was reminded of how broken he became before Ironman so wanted to instill a change in them while he sill could. With Peter he could see him being reckless hence the training wheels programme. I feel he needed to know that Peter was different from Tony and wanted him to prove it before allowing him the full capabilities of the suit. 
Let's skip a head a few years Tony is floating around in space with Nebula with no food water and very little oxygen thinking he is a complete failure. Miraculously he is saved and brought back to Pepper This then led to the reason why I have chosen Tony once again for a prompt.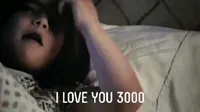 Morgan Stark is such an adorable little kid who like her dad has an affinity for hamburgers (and frankly I don't blame her) and I think that although Tony Stark made his mark on the world in more ways than one, in his eyes Morgan is his greatest achievement and that's with thanks to Harley and Peter for allowing him to practice for this. All three of these people are